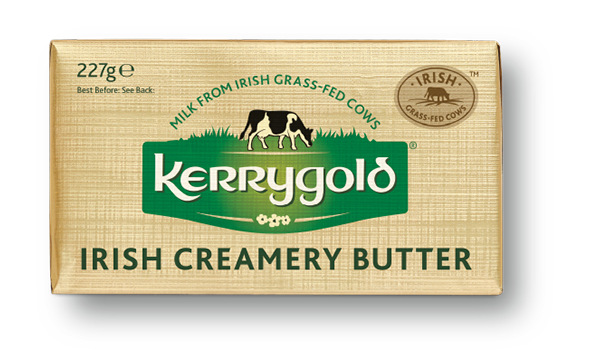 The Mini Hero
Kerrygold® Irish Creamery Butter 227g
Kerrygold Irish Creamery Butter 227g is the 'mini-me' of our Kitchen Hero, it is ideal for the busy kitchen. Reach for our compact packet to step up your kitchen game whether you're adding decadence to your desserts or a simple sizzle to your steak. 
Add a fast flavour fix to your cooking with our handy hero sized Kerrygold Irish Creamery Butter.
Main courses
THE ULTIMATE SEAFOOD ROLL
Bring a medium pot of water to a simmer, add salt and drop the salmon fillets in. After 30 seconds...
THE ULTIMATE SEAFOOD ROLL
Main courses
ROAST CHICKEN ARANCINI
Melt the butter and add the onion and thyme. Cover and cook very gently with no colour for ten min...
ROAST CHICKEN ARANCINI