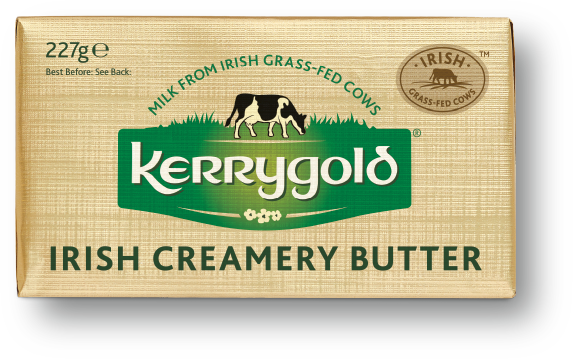 The Mini Hero
Kerrygold® Irish Creamery Butter 227g
Kerrygold Irish Creamery Butter 227g is the 'mini-me' of our Kitchen Hero, it is ideal for the busy kitchen. Reach for our compact packet to step up your kitchen game whether you're adding decadence to your desserts or a simple sizzle to your steak. 
Add a fast flavour fix to your cooking with our handy hero sized Kerrygold Irish Creamery Butter.
Desserts
Blueberry Lattice Pie
Preheat the oven to 180C Fan & Lightly grease a pie dish. In a food processor, or using fingertip...
Blueberry Lattice Pie
Main courses
Tomato Risotto
Bring the vegetable stock to a simmer in a saucepan. In a large heavy bottomed frying pan sweat th...
Tomato Risotto