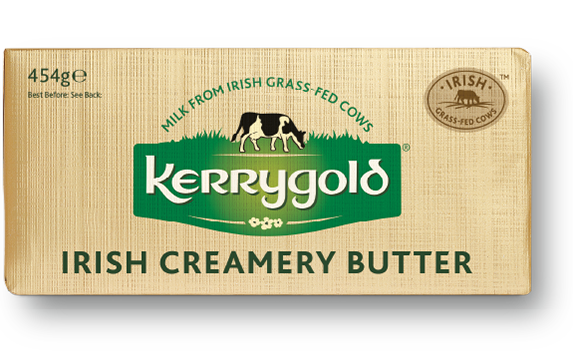 The Kitchen Hero
Kerrygold® Irish Creamery Butter 454g
The helping hand we all need in the kitchen, our family size pure Kerrygold Irish Creamery Butter, is the ultimate all-rounder. Perfect for everything from buttering and basting to baking, use this and taste the Kerrygold difference every day.
Step up your kitchen game every day with our hero family size all-rounder.
Main courses
Steak & Ale Pie
Place a large casserole pan over a medium heat. Add two tablespoons...
Steak & Ale Pie
Sides & Nibbles
Garlic Bread
Preheat the oven to 180C fan. Mix together the butter, garlic and parsley in a bowl. Ne...
Garlic Bread