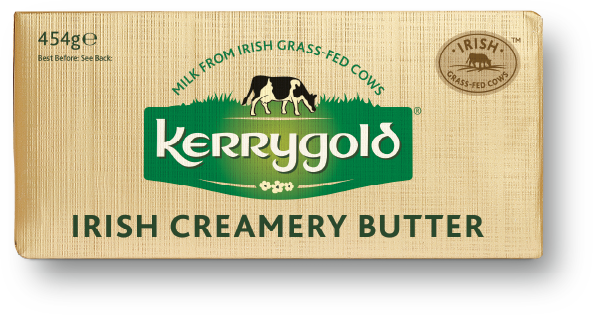 The Kitchen Hero
Kerrygold® Irish Creamery Butter 454g
The helping hand we all need in the kitchen, our family size pure Kerrygold Irish Creamery Butter, is the ultimate all-rounder. Perfect for everything from buttering and basting to baking, use this and taste the Kerrygold difference every day.
Step up your kitchen game every day with our hero family size all-rounder.
Main courses
Cauliflower and Chickpea Korma
Break the cauliflower into small florets and boil in salted water until just soft, drain and set aside....
Cauliflower and Chickpea Korma
Easy to Create
Gooey cheese toastie
Melt the butter in a small pot and add the flour. Whisk together and cook over a medium heat for t...
Gooey cheese toastie