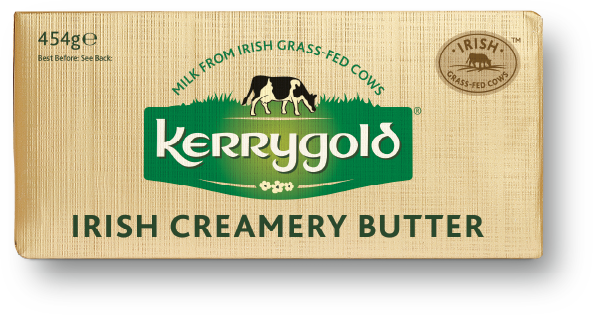 The Kitchen Hero
Kerrygold® Irish Creamery Butter 454g
The helping hand we all need in the kitchen, our family size pure Kerrygold Irish Creamery Butter, is the ultimate all-rounder. Perfect for everything from buttering and basting to baking, use this and taste the Kerrygold difference every day.
Step up your kitchen game every day with our hero family size all-rounder.
Sides & Nibbles
Buttered Orange and Thyme Carrots
In a large non stick frying pan add the carrots as a single layer and pour over enough water just before the...
Buttered Orange and Thyme Carrots
Breakfast
SHAKSHUKA EGGS
In a large heavy bottomed frying pan melt the butter and fry off the onion and chilli flakes until soft, add...
SHAKSHUKA EGGS