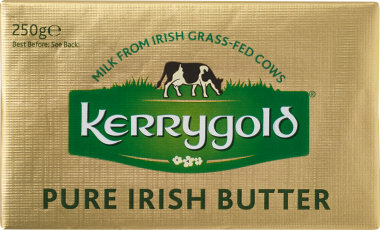 Kerrygold Pure Irish Salted Butter
Natural, creamy Kerrygold Block Butter has been a family favourite for over 50 years.  
We can't take the credit, it's down to Mother Nature and the abundant fresh green grass that our Kerrygold cows graze on.  Thanks to our lush Irish meadows, the milk we use is so rich and creamy, once churned it gives Kerrygold butter its delicious and unique taste.
Kerrygold Block Butter is available in all major retailers.