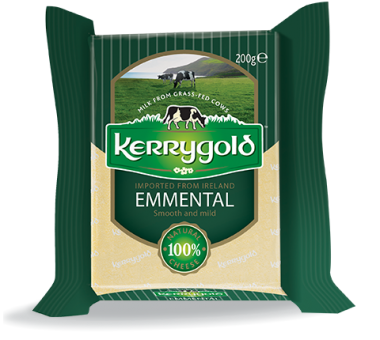 Cheese
Kerrygold Emmental
Ideal for use in
The star ingredient in fondue and a fantastic filler in sandwiches, Emmental also gives traditional Irish recipes a gourmet twist.
A Swiss cheese made by the happiest Irish cows, Kerrygold Emmental has a smooth rich texture, sweet nutty taste and delicate fragrant aroma. Part-skimmed Irish milk is aged to perfection, forming natural holes that characterise this iconic cheese.
Available sizes: 200g, 2.5kg, 5kg.