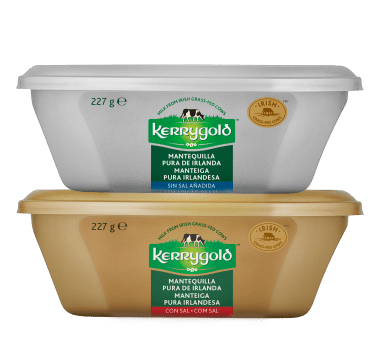 Butter
Kerrygold Pure Irish Butter Salted & Unsalted
Ideal for use in
Stews, roasts, stir-fries or purees, Pure Irish Kerrygold butter salted and unsalted is a delight.
Our golden color is very natural. We do not add artificial additives to our butters or any of our other products. Only 100% natural ingredients. Do you know what is the secret of the characteristic golden color? The beta carotene that only contains the freshest grass.
Available sizes: 227 g.