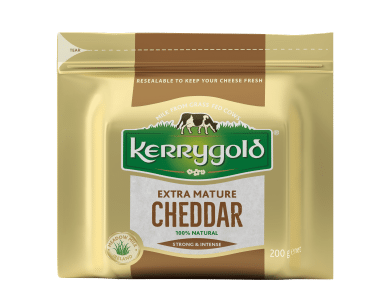 Cheese
Kerrygold Extra Mature Cheddar
Ideal for use in
A must have for any cheese board, it also creates a standout soup or supreme potato gratin.
Kerrygold Extra Mature Cheddar cheese is made with dedication and undergoes constant controls to guarantee its exceptional quality. With tasty and sweet notes that awaken the senses. Enjoy it with a glass of wine and let it melt in your mouth
Available sizes: 200 g.